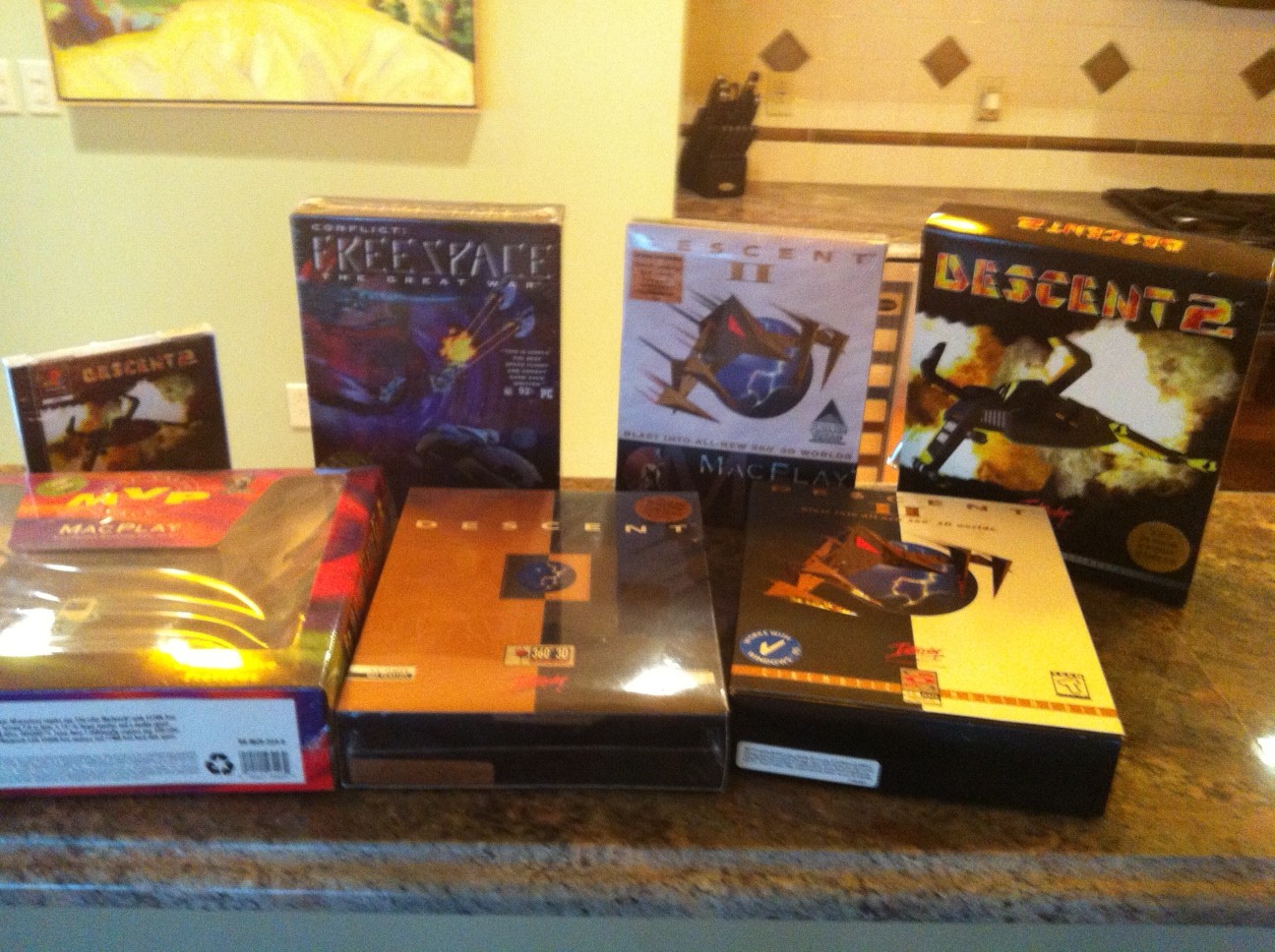 We're really doing it!  The Twitch livestream of the entire final day will be right here.  Some of the excitement you'll see:
Giveaways of signed merchandise (boxes/magazines of D1/D2/FreeSpace/etc).
Lots of Descent 1/2/3 team alumni from Volition stop by!
Matt Toschlog and Dan Wentz join us in person (Matt works out of Ann Arbor, Dan out of the Chicago area)!
We'll take some Skype calls from viewers to discuss Overload, our past games, and whatever else comes to mind.
See the unveiling of Overload's Visual History, a behind-the-scenes look at how the game came to be, and almost came apart.
We'll attempt to play the VR build with the Oculus Rift live on stream.
We're going to play lots of games, including Overload, D1/D2, Sublevel Zero, D:U, Hearthstone (sure why not!), and some Radiangames' titles like Inferno 2
We'll re-balance many aspects of the game based on feedback from players (for fun, not final balance)
Watch Chris sketch some new robot designs!
Watch Luke create an entirely new level for Challenge Mode!
We'll put up a new build with the balance changes (and optional cockpit)!