From Allister Brimble, Composer:
Having created the MAC remixes for Descent 1 many years ago, I was very excited to be asked to create the new music for the project Overload.  The first two tracks were along the lines of Descent, but for the third, which I have just completed, I needed some additional inspiration in the form of new instrument sounds.  I found a great new program called Rapid, which uses a form of wave table synthesis to create highly modern sounds which form the basis of the third track.  Overload has an almost ominous Doom-like quality to it, but with heat pumping sci-fi action; all elements that I wanted to include in the track.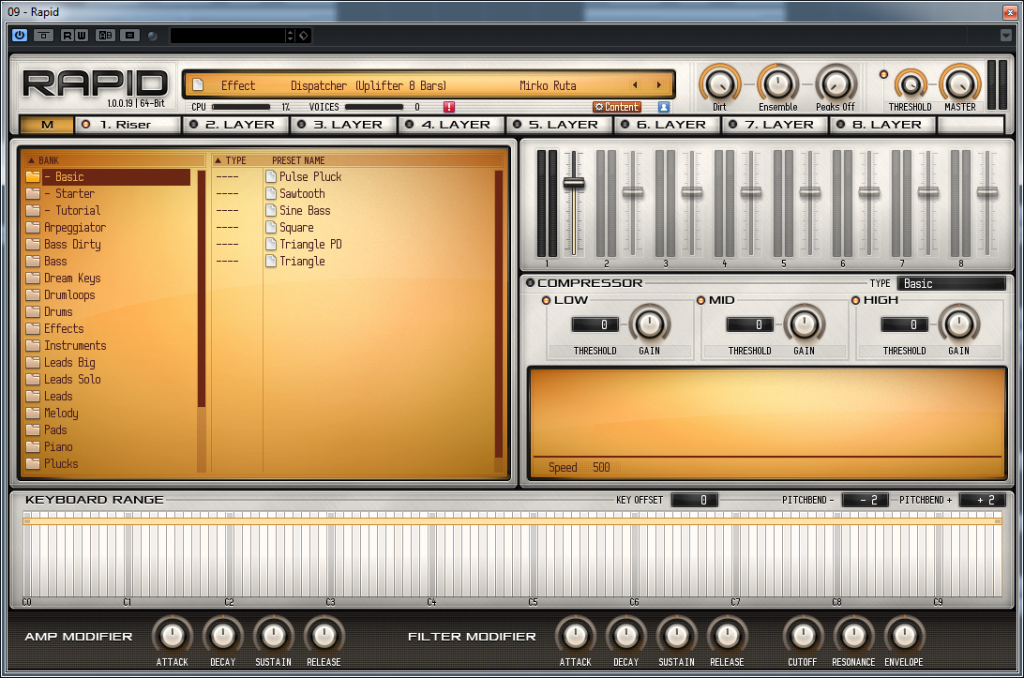 A side-chained bass and kick are used extensively in order to keep the pumping action going.  A side chain reduces the bass and melody volume levels every time a kick is played in order to allow both to live in the same space (a technique often overused in modern dance music, but here works really well).  I wanted this track to be a great backdrop for the action sound effects during the game, so I have tried to keep everything really smooth so that there is no interference between the two and we have a flowing, creepy, cinematic style melody and smooth chord changes throughout.
I often leave my tracks with room for expansion, ready for imput and in this case it was felt that the pumping bass and kick became monotonous after the first few minutes and required some variety.  This was great feedback and I started to add more and more variety into the percussion and melody which I feel has greatly enhanced the track.  I hope you all enjoy the results as much as I did creating this track.