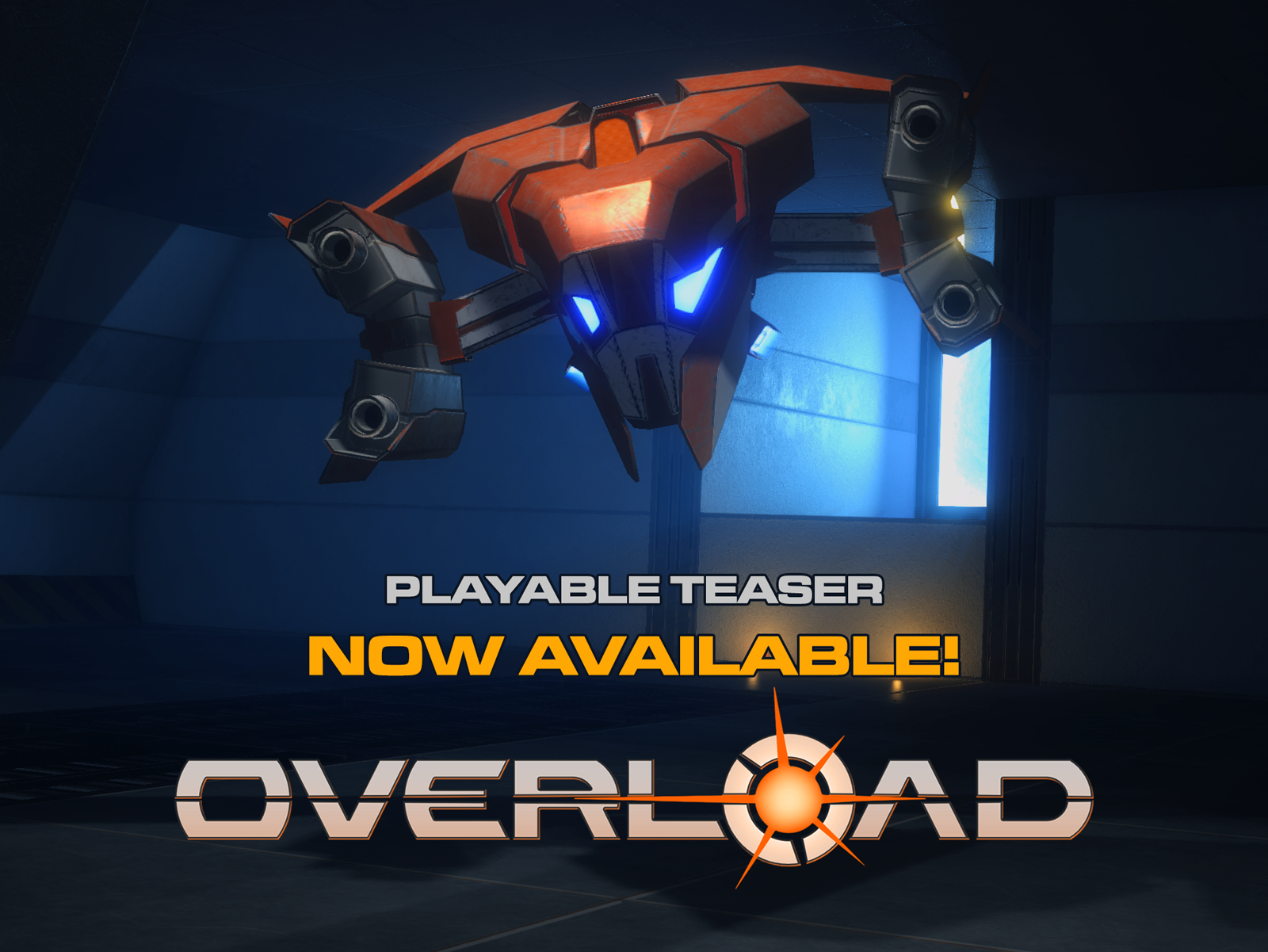 We are excited to announce the release of the Overload Playable Teaser on PC.  Now everyone will be able to experience Overload, our spectacular new six-degree-of-freedom shooter.   Download Free Playable Teaser
The pre-alpha build of Overload contains three levels, including a "destroy the reactor" level and a fun challenge mode.  While the game is early in the development process, the teaser shows off the intense combat, amazing explosions, and cutting-edge lighting.  With 8 usable weapons and 3 menacing robot types, players can get a taste of what's to come when Overload releases next year.
Mike Kulas comments, "The best way to show off Overload is to have people experience it first-hand. We are very passionate about 6-degree-of-freedom shooters and believe anyone who plays Overload will understand why.  Even if you are new to the genre, you will have a blast fighting off the devious robots and exploring the cavernous tunnels.  "
"We've already released this demo to our Kickstarter backers, and the incredibly positive response brings back great memories of releasing Descent shareware in 1994," Matt Toscholg reminisces.  "The amazing and overwhelming feedback we got from that release – and the community of enthusiastic fans that we developed – helped make Descent into a success.  It's really exciting to be doing that again with Overload."
We're also hoping you'll help spread the word about Overload and the demo by posting screenshots, GIFs,and videos (to Facebook, Twitter, Instagram, & everywhere else) and using the hashtag #playoverload and our Twitter handle @PlayOverload.  We also love to see reaction shots of you!
Thank you for the continued support!  Together we can make this happen!